Majete Wildlife Reserve
Majete is Malawi's premier wildlife destination. Experience the full wonder of Malawi's Majete Wildlife Reserve, restored to diverse abundance with thriving animal populations and plentiful birdlife.
Photo credit Dru & Cheryl Jayaratne
Experience Majete
Majete is an incredible story of a reserve, once in decline, transformed into a haven for wildlife. Herds of zebra, buffalo, kudu, sable antelope and other large mammals thrive, providing a healthy prey base for lions. Elephants bathe in the waters of the Shire River whilst hippos wallow nearby. Majete also boasts Lichtenstein's hartebeest, klipspringer, cheetah, giraffe, and reintroduced African wild dog. Birders are well-catered for with four species of vulture and local specials such as Livingstone's flycatcher, Boehm's bee-eater and racket-tailed roller, all regularly sighted.
The variety of activities available make it immediately apparent why Majete is such a beacon of hope for conservation; once devoid of life, flora and fauna are now found in abundance.
Self-drive through Majete
The Reserve is open from 6am to 6pm daily. Visitors can self-drive on 55km, and 4×4 on a further 350km, of roads. Self-drivers can enter via the Namisempha Gate to the west of the reserve, on request. This is especially convenient for guests travelling from Mozambique.
Available For: Day Visitors; Thawale Lodge; Game Capture Campsite
Bush Camping
On request, visitors can camp in certain non-designated camping sites within the Reserve and experience true wilderness. A minimum of 2 and a maximum of 4 vehicles can be accommodated per request. Rooftop tents are preferable.
Nakamba Hide Sleep-Out
The Nakamba hide is 8 metres above the ground, amongst a majestic grove of 27 prehistoric baobab trees. It overlooks a waterhole that is floodlit at night, offering a rare opportunity to listen to the sounds of the wild and spot elusive nocturnal species.
Self-drive – with a Guide
Book a Hop-on Guide to join you in your own vehicle. These local guides offer a unique insight into Majete from the perspective of someone who lives in the reserve's vicinity.
Available For:Day Visitors; Thawale Lodge; Game Capture Campsite
Morning and Sundown Game Drives
Morning game drives take advantage of the cooler hours, while the latter include sundowners at sunset and a chance to see some nocturnal wildlife. All are conducted by experienced and knowledgeable guides.
Available For: Day Visitors; Thawale Lodge; Game Capture Campsite
Enjoy a Meal and a Swim
Day visitors can eat at the Mwembezi Restaurant, looking out over a busy waterhole, or cool off between wildlife encounters in the Heritage pool. There's also the Heritage and Education Centre to visit.
Available For: Day Visitors; Thawale Lodge; Game Capture Campsite
Community Visits
Experience the "warm heart of Africa" by meeting and interacting with the local communities, learning more about their traditional lifestyle, from sampling traditional foods to enjoying local dancing.
Available For:Thawale Lodge; Game Capture Campsite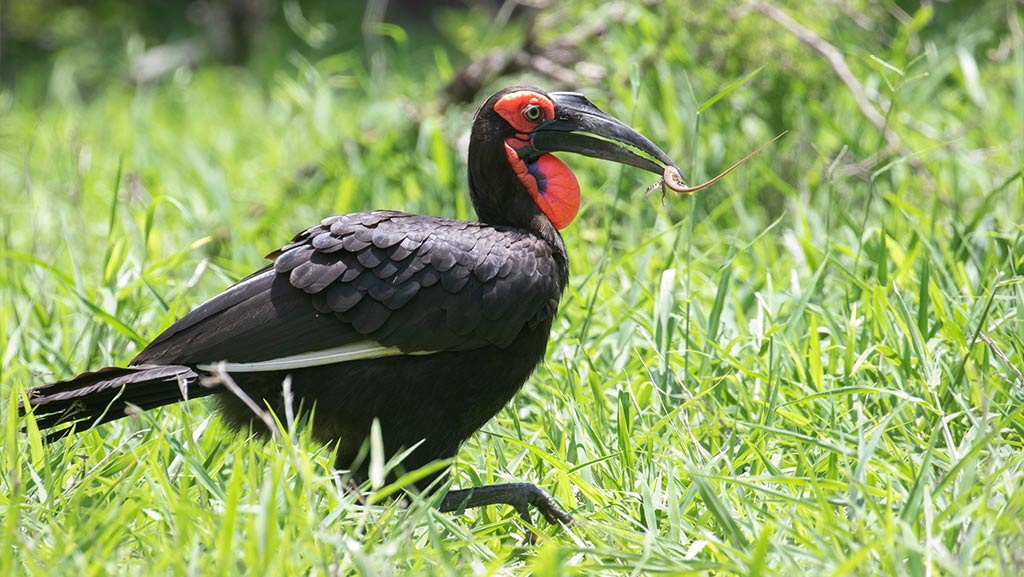 Specialised Birding Experience
Enjoy a dedicated birding drive in an open-air game viewing vehicle with a specialist bird guide to see some of the 300 species in the Reserve. From the African pitta to the racket-tailed roller, Majete attracts birders from all over the world to see rare and elusive species.
Available For:Thawale Lodge; Game Capture Campsite
Where We Are
Situated in Malawi's south-west, 1½ hours from Blantyre and 4 hours from Tete in Mozambique, Majete is perfect for day visitors and overnight stays.
Getting Here
Accessible by vehicle all year round, with 4×4 vehicles only needed during the wet months in certain areas. Charters, which land on Majete's own airstrip, can be booked. The Weather
Majete is open all year-round with varying seasonal conditions: The summer season (November-March) is hot and humid with lush vegetation. The dry season (April-October) is mild to hot with rain unlikely. A Place of Hope
Some 3,000 animals belonging to 17 species have been reintroduced – including lion, leopard, cheetah, wild dog, sable antelope and black rhino.
Where to Stay
By visiting Majete, you are helping to generate funds that contribute directly to the reserve's long-term sustainability, wildlife conservation and community support. Choose from the different accommodation options available below and enjoy a spectacular wildlife experience.
Game Capture Campsite
Located just inside the Reserve, this is where the original game capture and release projects took place when Majete was first being restored. The campsite has tent sites as well as serviced shelters.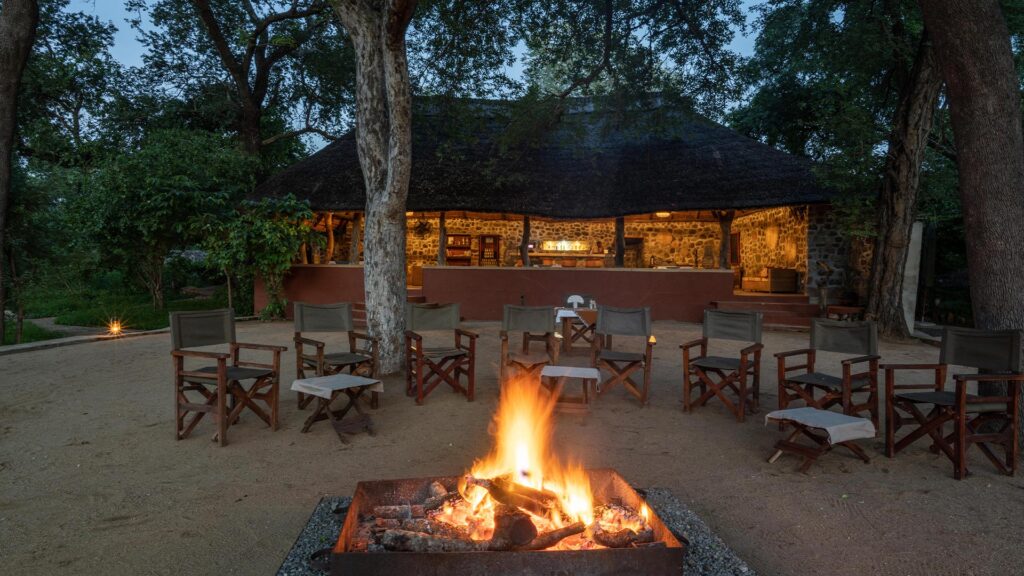 Thawale Lodge
Thawale Lodge is African Parks' lodge accommodation from which to experience Majete's diverse wildlife offering – including a wide range of animals that visit its eco-filtered natural waterhole in front of the camp.
Mkulumadzi Lodge
Mkulumadzi Lodge is set in a private concession in the Reserve. Its eight spacious chalets have dramatic views over the place where two rivers meet: the Mkulumadzi and the Shire.
More About Majete Wildlife Reserve
Majete features undulating hills, low-lying grassy plains, and mixed woodland interspersed by ghost-like star chestnut trees and large mahogany trees. In the east, the Shire River cuts through the landscape to crash over the impressive Kapichira Falls. Majete Hill, the highest point, provides a breathtaking vantage over the whole Reserve.
The first park to come under African Parks' management in 2003, Majete is a living example of how sound management and community buy-in can change a landscape into a mutually beneficial asset for both people and wildlife.
Majete is an unspoilt wilderness destination offering a glimpse of hope, resilience, and revival.
Our Partners
MANAGEMENT
MAJOR FUNDERS